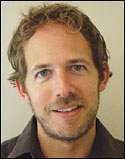 Cory Goodman wrote the screenplay for the upcoming film, Priest due out May 13, 2011. He is also one of the writers of the upcoming film Apollo 18. He's also penning the upcoming Last Witch Hunter for The Crazies director Breck Eisner and wrote a script for the remake of David Cronenberg's The Brood. Goodman first sold a spec script for the film to the Screen Gems studio in March 2005.
Further reading
Edit
Ad blocker interference detected!
Wikia is a free-to-use site that makes money from advertising. We have a modified experience for viewers using ad blockers

Wikia is not accessible if you've made further modifications. Remove the custom ad blocker rule(s) and the page will load as expected.